CandlesCo Australia
Regular price
Sale price
$24.00 USD
Unit price
per
Sale
Sold out
CandlesCo Reed Diffusers are made with premium scents, diffuser base and fibre sticks to give an amazing and prolonged scent throw. If you find it a little too strong or are using in a smaller room, we recommend to use less reeds.
Item contains:
1x 200ml capacity matte black diffuster with gloss lid
10x 30cm natural fibre reeds
Your chosen scent
Reed Diffuser Care:
Refresh the reeds every 1-2 weeks by carefully flipping them over.
Depending on the environment, these diffusers should last at least approximately 6 months.
Share
Materials

CandlesCo candles are made from premium quality soy wax blend. We custom mix our dyes and source the exquisite range of scents from Australian suppliers 🤍
Care information



Sculptural candles are great as a decorative feature, however should you wish to burn them for short periods of time please adhere to the following recommendations. 

Due to the nature of these types of candles, once lit, wax will melt in an unpredictable manner. To avoid damage to your surfaces, please place your candle on a large ceramic dish, on a flat surface before lighting. 

Each candle is individually hand crafted, and like the ancient and contemporary sculptures that inspire them, small imperfections such as micro air bubbles or light frosting may be expected between pieces.  

CandlesCo scented vessel candles are hand poured in Perth with only the finest soy blend waxes, lead free cotton wicks and premium oils.

To ensure an even and smoke-free burn we recommend the following care: 

Before each light, please ensure to trim your wick to 5mm and place your candle on a flat heat proof surface. 
Did you know that soy wax has a memory? In order to get the most out of your CandlesCo scented candle, please ensure you allow the melt pool to reach the outer edges of the vessel to avoid tunnelling on subsequent burns. 
Please never leave your candle unattended. Keep away for children, pets, home furnishings and drafts. 
To preserve your fragrance, it's recommended not burn your candle for longer than two hours at a time.



View full details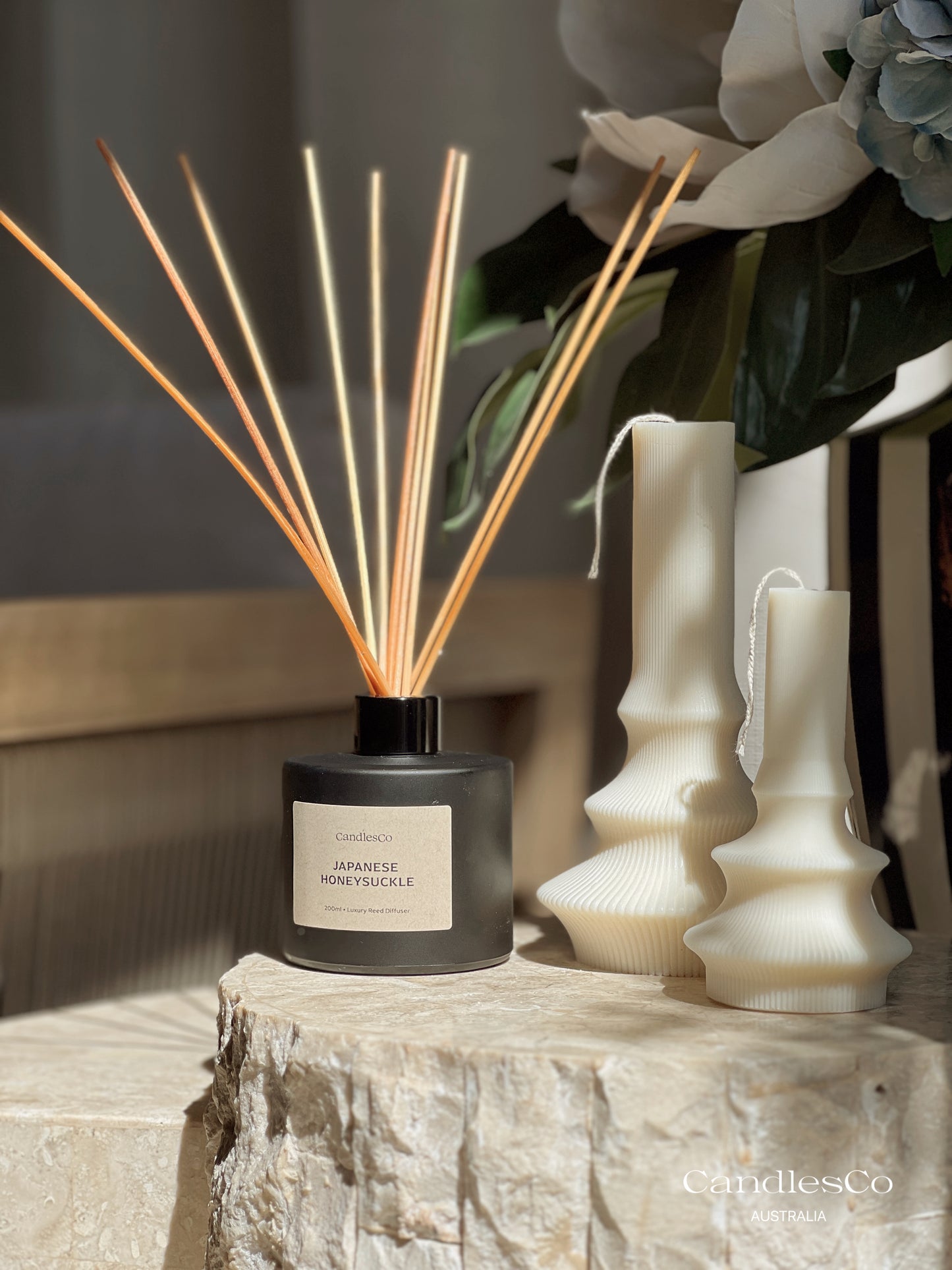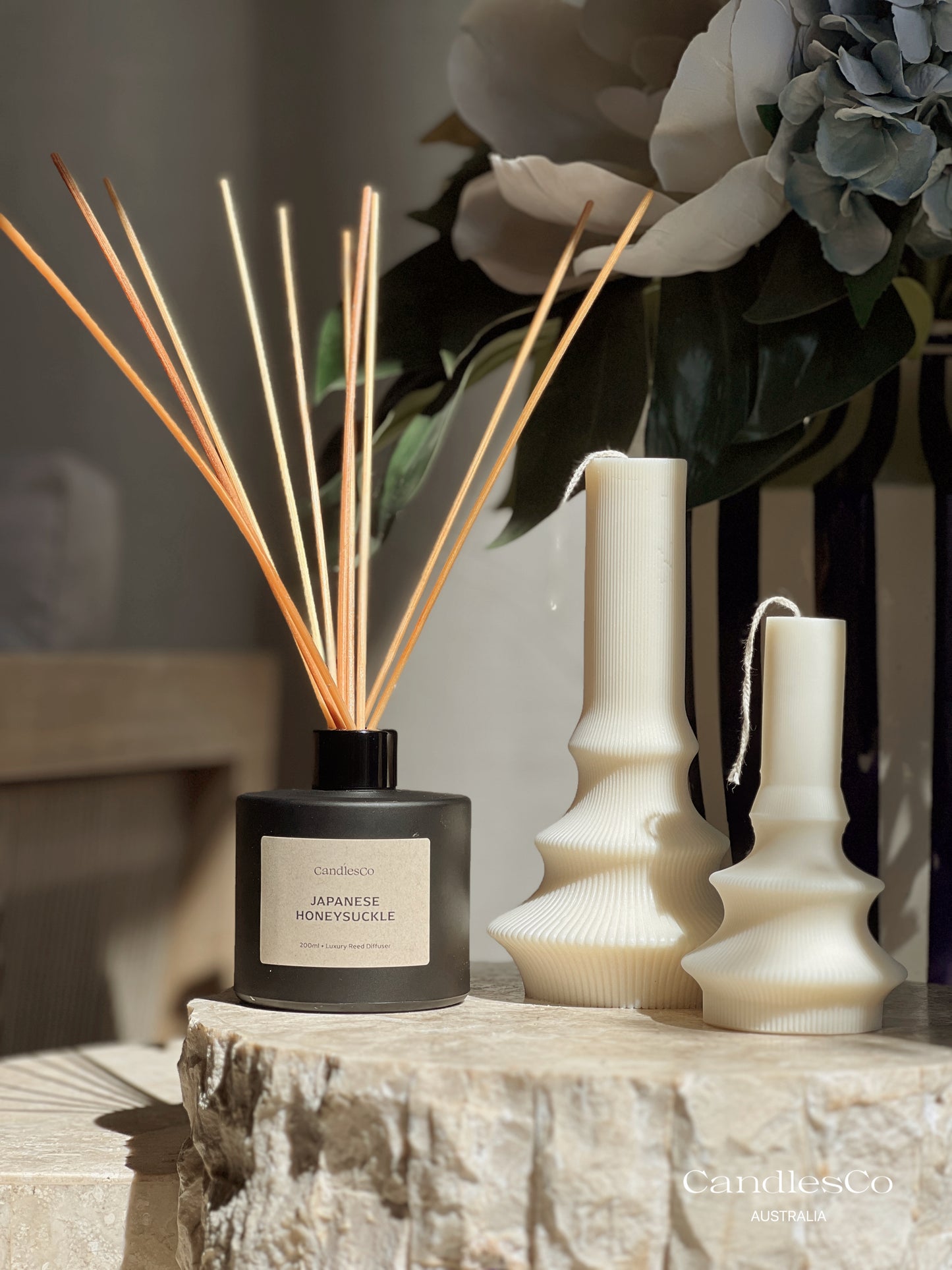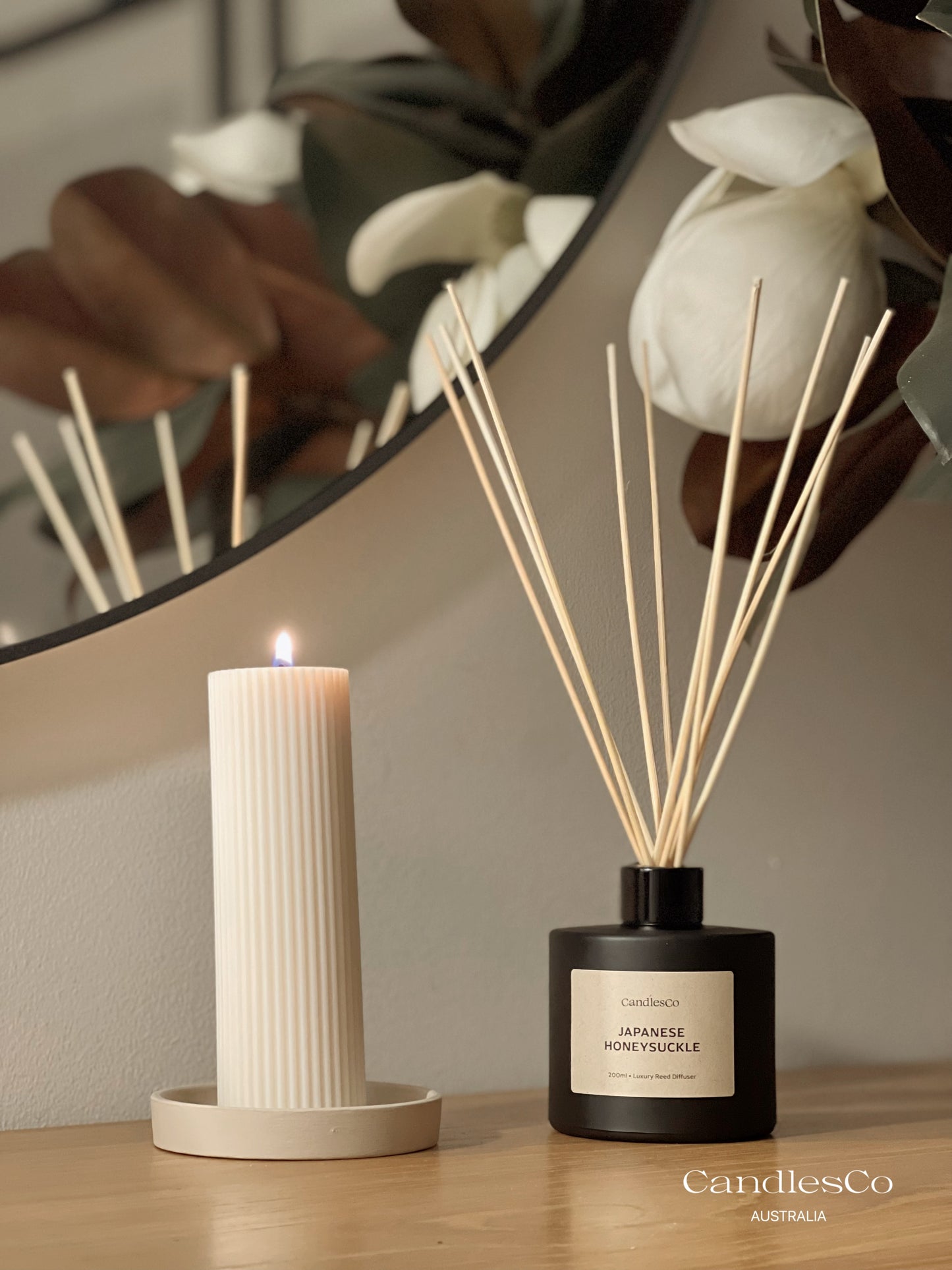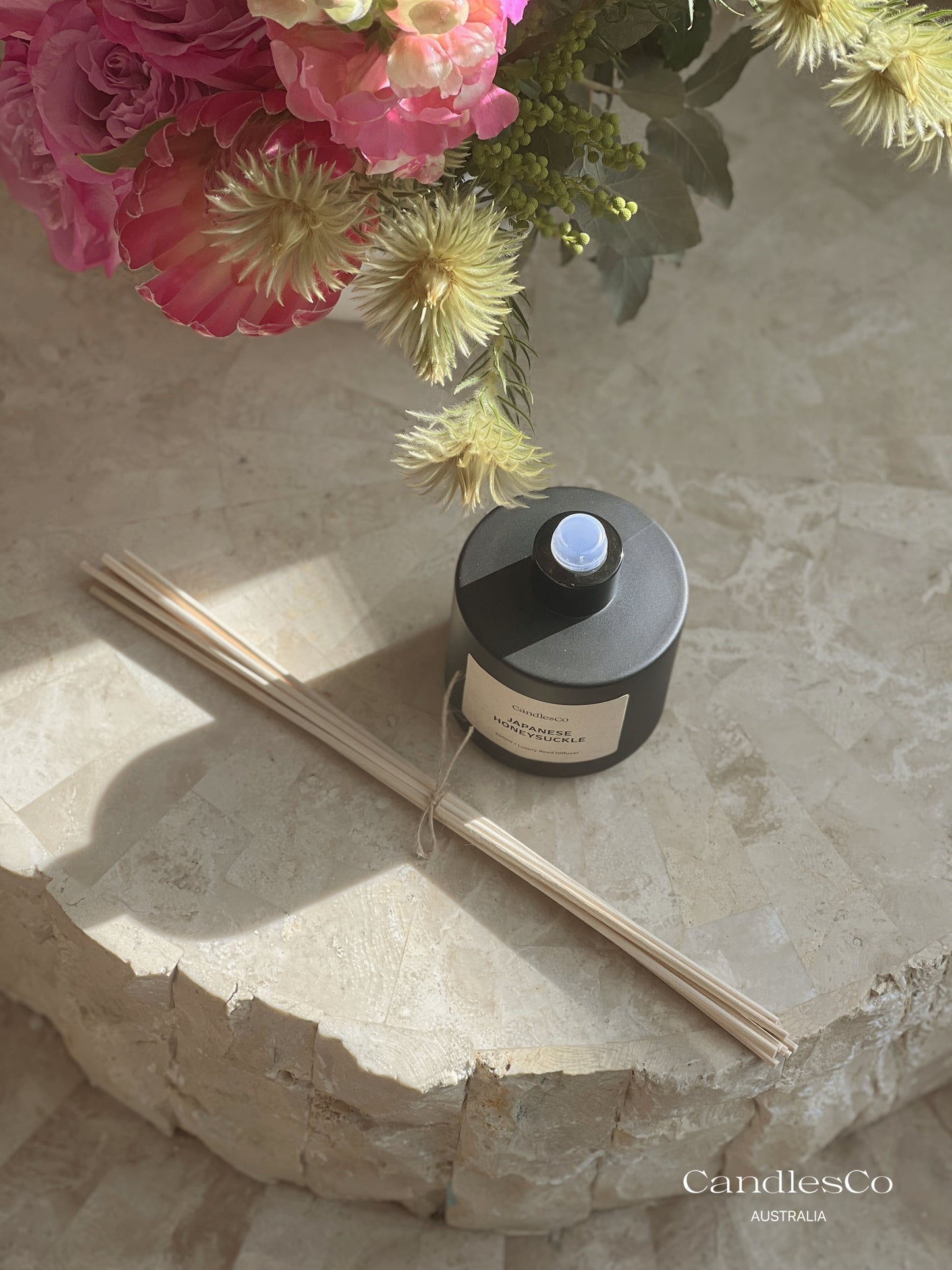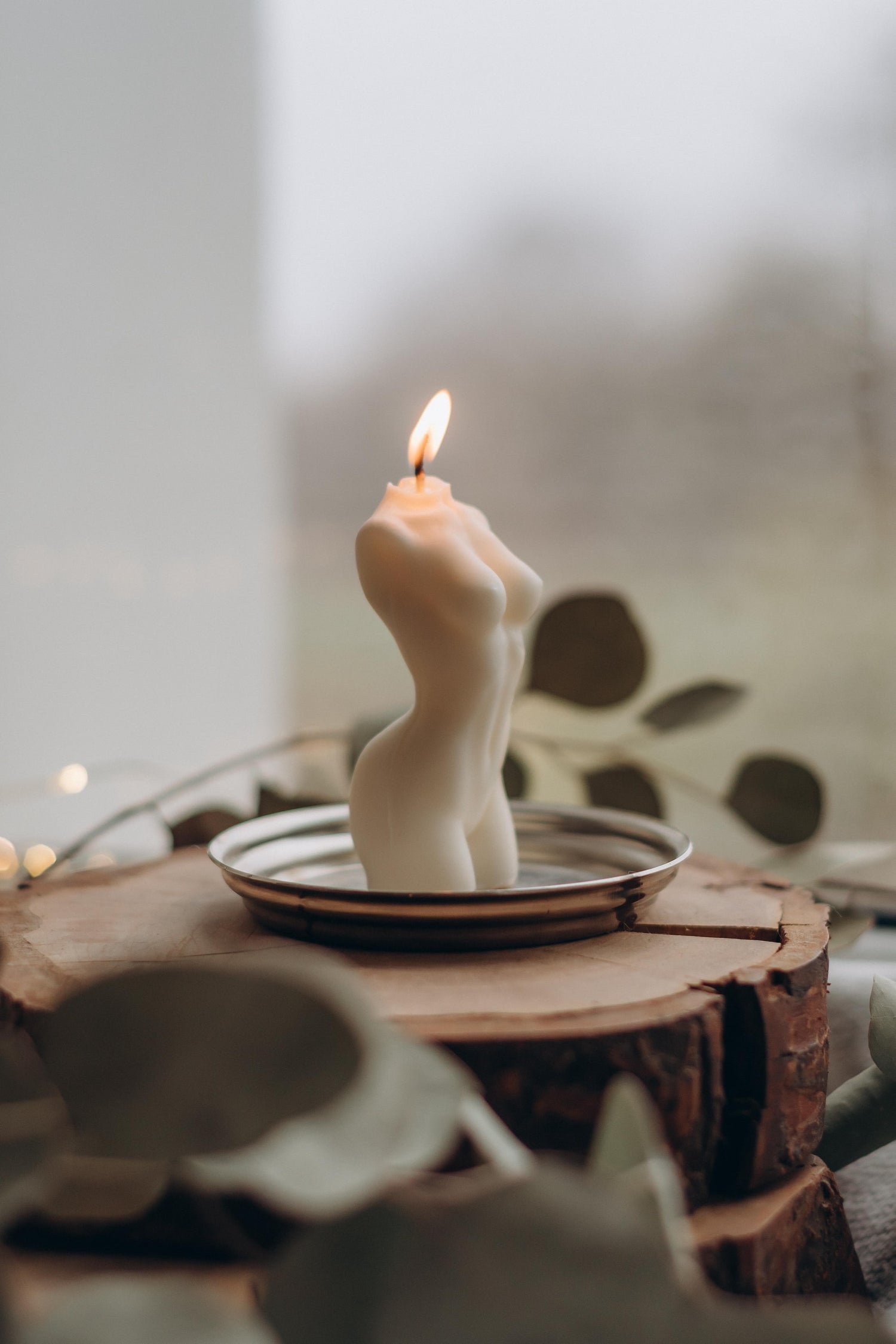 Sculptural Decor
Affordable pieces for your personal sanctuary. Luxury design and materials without the premium price tag
Explore our range